How To Buy Litecoin in Australia
Alright, so you want to buy some Litecoin. First things first, a quick crash course on buying crypto in general.
Cryptocurrencies are bought through exchanges. Exchanges are platforms you need to sign up for (like forums/apps or any other website with user accounts). Once you've signed up, you can log in, deposit credits/money (preferably AUD) into your account. And then you can use that money to buy cryptocurrencies on the platform/exchange.
In Australia, we have quite a few options when it comes to cryptocurrency exchanges. The majority, however, only support a handful of coins, these are usually the bigger ones like BTC (Bitcoin) and ETH (Ethereum).
Long story short, our favourite Australian platform at the moment is CoinSpot, it's easy to sign up, you can use AUD, and they have 100+ coins available for you to purchase (including Litecoin).
We've laid out the steps on how to get started below!
Litecoin Price AUD
Find the LTC AUD price below:
How To Get Started
Setup Your Account
As mentioned above, Coinspot is our go-to for trading cryptocurrencies in Australia, definitely if you're starting out. It's the most trustworthy exchange available and it makes trading buying, selling and switching coins incredibly easy.
After creating your account the first thing you'll want to do is Enable 2FA (2-factor authentication, adds an extra step for logging in to your account, very easy to setup), you should see the message below at the top of your page while on the dashboard.

Verify Your Account
Before you do anything on CoinSpot you'll have to verify your account.
Click top right on Account > Verification
First, you'll have to verify your email and mobile number before continuing with the verification process.

You will then have to fill in all of your personal information including documents, don't be alarmed uploading this information, every exchange requires it. It's to ensure your safety and make everyone on the platform accountable.
Connect Bank Account
You'll need to connect up your bank account if you want to buy coins on the platform.
Click top right on Account > Bank Details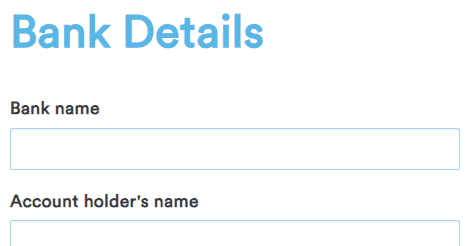 Fill in the required bank information.
Once your account is verified and you've added your bank account details you can start buying and selling cryptocurrency.
Go to Buy/Sell
This page lists all the coins that CoinSpot has available (which is a lot). Simply click on "Buy" and input the amount of the coin you want to purchase or the amount of AUD you want to spend.
We highly suggest paying with POLi as it allows for near-instant transactions.
Easy as that! You now have bought some cryptocurrency. We highly recommend moving your cryptocurrency to a hardware wallet if you are planning on holding it for a while. If you are planning on day trading, or trading fairly regularly we suggest keeping it on the CoinSpot platform.
Where To Buy Litecoin
We highly suggest using CoinSpot to buy and sell Cryptocurrency. We've done a comparison of the top 10 exchanges in the world for Australians to use and CoinSpot clearly deserves the top spot, you can see our full CoinSpot review here.
CoinSpot Exchange
CoinSpot is by far our most recommended exchange for Australians. They have an easy to use platform and an online wallet that makes trading simple for new users. They have a strong sense of community and are constantly posting updates and adding new coins to their portfolio. This is the most trusted exchange in Australia and arguably the best exchange globally.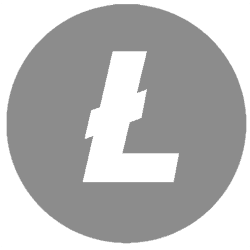 What is Litecoin?
Litecoin is one of a globally successful altcoin modeled after Bitcoin technology. They operate on a peer-2-peer based system that gives the user near instant transactions at an almost cost-free expense. They are a worldwide cryptocurrency, one of the top five of the entire industry.
The major benefit of using Litecoin, are lighting fast transaction confirmation and better storage capabilities. The coin is also the number one math-based currency in the industry to date as well. Litecoin is not by any means looking to replace Bitcoin. Instead, Litecoin is looking to complement the world's fastest-growing cryptocurrency. As Litecoin puts it best, they are the silver to Bitcoin's gold. They have proven time and time again, to be a sufficient, reliable and proven medium of commerce.
What are Their Future Goals?
For one, Litecoin is looking to set the tone for atomic swaps. Developments all over the world are ready to enable Litecoin based swaps. Many transactions have already been completed. They are also developing MAST technology, it will allow the feature of lump transfers by way of Merkle root. And lastly, they are creating covenants, which will play a massive role in the entire ecosystem from here on out. This will essentially give users the ability to keep their coins locked together, so they don't get all jumbled or mixed up.
Who is Litecoin for?
The creator of Litecoin, Charlie Lee – has basically explained that Litecoin is for people making everyday payments and purchases, whereas Bitcoin is more of a type of stored value. Litecoin will be less secure than Bitcoin, but transactions can happen much faster and cost much less. Litecoin provides a service to a specific niche, people who are looking to use it for everyday use and Bitcoin for storing the currency prior to needing to be used.
It's for anyone looking for an open-sourced, worldwide payment system. It has faster block generation then Bitcoin, so it allows for more rapid use. It's no different than gold and silver. In the past, silver was used primarily for goods and services and gold would be for keeping and raising in value. At the time of writing, Litecoin is the fourth largest cryptocurrency in the world by market cap. The only being ahead of it, Bitcoin, Ethereum, and Ripple. You can of course buy Litecoin everywhere, if you're in Canada for example, have a look here on how to buy Litecoin in Canada.
Litecoin vs. Bitcoin
The blockchain used by Litecoin can handle a significantly higher amount of transactions per second then Bitcoin. This is because of the generation of more frequent blocks. It allows the network, the ability to support more transactions without needing to change any software, this will hold true in the future as well. Merchants can, therefore, count on cheaper confirmation times and at the same time, have the ability to wait for more confirmations when larger ticket items are being sold.
As of now, miners are given 50 new Litecoins per block. The amount is cut in half about every four years or so. As of now, they are scheduled to create another 84 million Litecoins, which is more than 4 times the current amount the coin has. Bitcoin on the other hand only has about 21 million in circulation.
Other differences are in regard to the algorithm used, whereas Bitcoin uses the SHA-256, Litecoin uses a specialized script to run the system. The mean block time for bitcoin is 10 minutes, Litecoins is about 2.5, which is considered a significantly shorter time. The block reward details are also majorly different as well, Litecoin is halved for 840,000 blocks and bitcoin for every 210,000. They are both the same in initial rewards, however, as they both offer 50 BTC. But the current block reward for Bitcoin is only 25 BTC, which is half of Litecoins 50 LTC.
They also use different block explorers, Bitcoin uses Blockchain.info and Litecoin uses blockexplorer.com. Finally, LTC has a market cap about 1/20th of Bitcoin, though in recent times it has been catching up to its big brother.
Another aspect that is greatly different between Bitcoin and Litecoin are the Transaction Differences. Litecoin confirms transactions at a significantly higher rate then Bitcoin. The rules are as follows for Litecoin:
Litecoin is able to handle a high volume of transactions because it generates blocks faster than Bitcoin. Bitcoin would have to go through massive updates to compete with Litecoin's transaction speeds. The code that everyone on the Bitcoin network is running today would have to be changed.
Bitcoin's advantage is that their blockchains are proportionately smaller than Litecoin's and contained more orphaned blocks as well.
Faster block time of Litecoin however, decreases the chance of double spending or attacks. This is only theory however, in regard to both networks having the same hashing power.
With Litecoin, merchants would have to wait only 5 minutes for two confirmations, whereas Bitcoin would have to wait 10 for just one.
The faster block time or transaction time is touted as moot points by many who use Bitcoin. Many merchants allow for zero-confirmations for many types of purchases. A transaction is typically instant, it is then confirmed by the network.
For all future releases Just for the upcoming release Send me a reminder 1 trading day before
Position added successfully to:

Litecoin News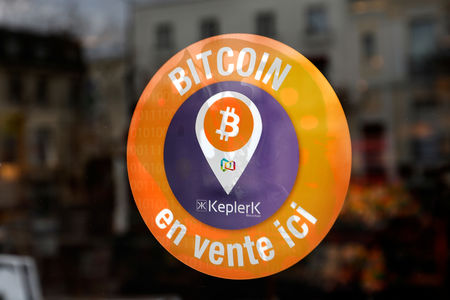 Investing.com – Bitcoin rebounded on Wednesday in Asia and surged above $11,000, after falling to as low as $9,728.50.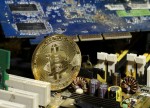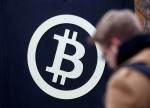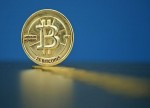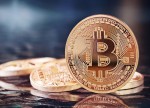 Litecoin Analysis & Opinion
Bitcoin is back—with a vengeance. It's now trading beyond.
The U.S. Intercontinental Exchange's (ICE) Bitcoin futures.
With the U.S. Securities and Exchange Commission (SEC) now suing.
After the big upsurge in April and May, Bitcoin has started the.
We encourage you to use comments to engage with users, share your perspective and ask questions of authors and each other. However, in order to maintain the high level of discourse we've all come to value and expect, please keep the following criteria in mind:
Enrich the conversation
Stay focused and on track. Only post material that's relevant to the topic being discussed.
Be respectful. Even negative opinions can be framed positively and diplomatically.
Use standard writing style. Include punctuation and upper and lower cases.
NOTE : Spam and/or promotional messages and links within a comment will be removed
Avoid profanity, slander or personal attacks directed at an author or another user.
Don't Monopolize the Conversation. We appreciate passion and conviction, but we also believe strongly in giving everyone a chance to air their thoughts. Therefore, in addition to civil interaction, we expect commenters to offer their opinions succinctly and thoughtfully, but not so repeatedly that others are annoyed or offended. If we receive complaints about individuals who take over a thread or forum, we reserve the right to ban them from the site, without recourse.
Only English comments will be allowed.
Buy Litecoin
Buy Litecoin
Buy Litecoin
Buy Litecoin
Buy Litecoin
You don't have enough credit available in your account.
You will need to use POLi instant payment, BPAY or Cash Deposits to credit your account before buying any coins.
POLi, BPAY and Cash deposits are available here.
Price changed
As there can be a lot of volatility with digital currencies, the price can change quickly.
When the price changes by 2% or more while completing your payment, the transaction is canceled and funds are credited to your CoinSpot AUD account.
Unfortunately this has occurred with your transaction. Please try again.
Account over daily limit
We are unable to process the order because it would go over your daily limit.
Buy order limit
We aren't able to process individual buy orders for LTC above $100,000.
To put through a larger value you will need to do multiple orders as long as it is within your daily limit.
A Beginner's Gu >
Bitcoin is a form of cryptocurrency that can be used to purchase everything from online goods to multi-million dollar mansions. They are currently more valuable than gold, with a single Bitcoin equalling more than three thousand Australian dollars. Needless to say, there is a huge amount of interest in bitcoin and it's not too hard to start mining bitcoins of your own.
What are Bitcoin?
Bitcoin is a decentralised digital currency that was created in 2009. There is no central authority and you can legally use bitcoin in most countries. It is maintained and secured by a peer-to-peer network where each node verifies all the transactions that ever occur.
Every new transaction is sent to the network and 'mined' into the blockchain, which is essentially a ledger of who owns which bitcoins. Unlike national currencies, if you own bitcoins, you actually own the keys to unlock and spend those funds. Bitcoin is just one of many new crypto-currencies which are revolutionising the way we do finance.
People have found many benefits to owning bitcoins, as they share many attributes with gold but are much more easily transferrable. You can pay anyone in the world with a relatively low transaction fee. There are more and more companies accepting bitcoin as payment, but bitcoin is a young currency that still sees high volatility. At this point most users are speculative investors and traders. However there have been large investments into making bitcoin easier to use for smaller payments.
There is a thriving bitcoin community in Australia. The governor of the RBA made bitcoin legal in 2013. From July 1st of this year, the Australian government will treat bitcoin "just like money" and it will no longer be subject to double taxation when spent. (On the flip side, this also means you need include all bitcoin-derived income in your tax return. You can find information on what you need to do here.)
How to get your first bitcoins
Some people are put off by the high price of one bitcoin, however it can be divisible to 8 decimal places, so a lot of people start off by buying only a small fraction, even $10 worth. There are two main ways to obtain bitcoins – buy them from an exchange, or receive them for goods and services.
There are many reputable bitcoin exchanges in Australia and setting up an account is very straightforward. Most will ask for a few forms of identification but once you are set up you can buy and sell bitcoins with just a few clicks. Some even offer setting up regular purchases. Here are a few of the larger exchanges.
Once you purchase the bitcoins using Australian dollars they will become available in your account for you to send elsewhere. As with real money, it's important to get a good wallet.
Where to store your bitcoins
Securing your wallet is the most important aspect to owning bitcoins, and it is recommended not to keep your coins on an exchange. There are several wallet options you may consider, depending on the level of your investment.
For small amounts, using a mobile app such as Mycelium (Android) or Xapo (iPhone) stores the private keys to your funds on your phone. Typing in long bitcoin addresses when you want to send payments is inconvenient so most wallets use scannable QR codes to send and receive. You can also store your bitcoins on a laptop or computer using software like Bitcoin Core, with the added benefit of running your own node to contribute to the security of the network.
For larger amounts, you'll want even higher levels of security by using a 'hardware wallet' such as Trezor. While expensive, these protect your bitcoins through passphrases and only ever connect to the Internet securely through a USB port.
Where to spend your bitcoins
More and more retailers both online and offline are accepting bitcoins as payment. You can use this map to find businesses near you. From buying a coffee to booking a holiday, it is now possible to use bitcoins as a means of quick, hassle-free payment involving no third parties.
OK, I'm interested. What next?
Bitcoin is still young but the underlying blockchain technology is going beyond just currencies and changing a lot of different industries. For more information on bitcoin, bitcoin.org is a great resource. To understand more about how the blockchain works, this is an excellent intro video.
The Taxman Wants Your Bitcoins
If you're the proud owner of a sizeable bitcoin collection, we have some bad news for you. the Australian Taxation Office has announced it will be taxing bitcoin transactions this year. What's more, the online currency has been taxable since inception, which means you could owe the ATO money from as far back as 2009.
How Do Bitcoin Alternatives Stack Up?
The cryptocurrency Bitcoin has been in the news lately with a sudden surge in value followed by a spectacular crash – not to mention the unfortunate tale of $US4 million in bitcoin on a hard drive that was accidentally dumped in a rubbish tip. Bitcoin was the first widely used cryptocurrency, but few people know it is not the only one. So how do the top five cryptocurrencies by capitalisation compare?
Note: This article does not constitute investment advice. Bitcoin is a highly volatile asset and should be treated as such.
'Abandon hope all ye who enter here': Here's how to buy bitcoin, if you're brave enough
SO THE fear of missing out has finally become too much and you've decided to buy some bitcoin. Here's what you need to do.
What is the future of bitcoin?
What is the future of bitcoin?

The bitcoin bonanza continues. Picture: Dan Kitwood/Getty Images Source:Getty Images

SO YOU'VE finally decided to buy bitcoin — join the queue.

As the price of the red-hot cryptocurrency continues to march inexorably higher, most of us are sitting around wishing we'd bought some a year or even a week ago.

Assuming bitcoin isn't about to crash — and that's a big assumption — and the fear of missing out has finally gotten too much, what exactly do you do?

"The most popular way is to find an online exchange, where you would then need to register, create an account and upload 100 points of ID," said Martin Davidson, co-founder of the Melbourne-based not-for-profit Blockchain Centre.

"You then transfer Australian dollars to your exchange account, and you'll be able to buy bitcoin or any of the cryptocurrencies on that exchange."

The most commonly recommended and largest exchange is CoinBase, based in San Francisco, but the site has been slammed by "unprecedented" traffic and new account sign-ups causing error messages, login problems and even a temporary outage on Friday.

Mr Davidson said there were better locally based options including Australia Crypto Exchange, CoinJar, CoinTree, Independent Reserve and BTC Markets. Each exchange charges slightly different fees, with some charging per trade and others taking a percentage when you cash out.

"These are some of the most reputable exchanges that have been around for a few years, they're members of local industry groups, the standards are known and they offer high-quality service," he said.

"I would advise people to use those providers first before going to any of the overseas options and sending their money internationally."

Once you've signed up and taken the plunge, the exchange will then create a "crypto wallet", the virtual address which exists on the blockchain and holds your bitcoin. Each wallet has a public address, like a bank account number, and unique private cryptographic key, sort of like your PIN.

If you lose your key, your bitcoin is gone forever.

While the exchanges listed above are reputable, there is always the possibility they could be hacked — and they have no insurance — so it's not a good idea to leave your crypto on an exchange platform.

Once you've bought your bitcoin — or more realistically, fraction of a bitcoin — Mr Davidson recommends moving it to a mobile wallet app like Airbitz, or for extra security using an offline "hardware" wallet like the Trezor.

Martin Dav >Source:Supplied

Due to limitations of the network, transferring bitcoin between wallets is not instant — it can take anything between 10 minutes to an hour — but you can monitor all blockchain transactions in real-time by going to Blockchain.info and pasting in the address you're sending to or from.

"Bitcoins can be divided to eight decimal places, so you can have a 100-millionth of a bitcoin," Mr Davidson said. "One bitcoin can be made up of several smaller transactions, each having their own private key attached to the different wallets."

Mr Davidson said it was important to remember that despite the vast amounts of money pouring into bitcoin and other cryptocurrencies, it was experimental technology and the future price was "in no way guaranteed".

But he pointed out that it was "not just the crazies, crooks and drug dealers" who were backing the currency, with the likes of Richard Branson, the Winklevoss twins and Silicon Valley venture capitalist Tim Draper — who bought $US30 million worth of seized Silk Road bitcoin in a US government auction when the price was $US500 — all seeing the long-term potential.

"It's not like stocks where you determine the value based on annual sales," he said. "The potential for cryptocurrencies' future value is unbounded, because potentially every man, woman and child that has access to the internet can also use crypto."

Meanwhile, another day brings another raft of dire bitcoin warnings.

In its latest "Outrageous Predictions" report, SaxoBank has tipped bitcoin to peak in 2018 above $US60,000 with a market capitalisation of over $US1 trillion, led by a "groundswell" of activity off the back of the Chicago Board Options Exchange (CBOE) and Chicago Mercantile Exchange (CME) launching futures trading this month.

Bitcoin futures, which will allow investors to bet on the rise or fall of the currency, will add a layer of regulatory oversight and allow larger institutional investors to begin pouring money into the sector.

But in SaxoBank's scenario, bitcoin before long "finds the rug torn out from under it" by Russia and China moving to "deftly sideline and even prohibit non-sanctioned cryptocurrencies domestically".

"Russia officially enters the cryptocurrency mining space to influence protocol developments and shift the focus away from bitcoin in an effort to keep more Russian capital onshore," SaxoBank analysts write.

"China makes a similar move, cracking down on cryptocurrencies by banning the mining of the most popular ones within China, citing energy waste and environmental concerns, but likewise fearing the risk of bitcoin as a vehicle for capital flight.

"Instead, China launches an officially backed cryptocurrency that entails less energy-intensive mining.

"The smoother functioning of the state-run protocols for actual payments and price stability, as well as the heavy hand of state intervention, drives a decreasing interest in all cryptocurrencies and completely sidelines the bitcoin and crypto phenomenon from a price speculation angle even as the technological promise of the blockchain gallops on."

The result? "After its spectacular peak in 2018, bitcoin crashes and limps into 2019 close to its fundamental 'production cost' of $US1000," SaxoBank warns.

It came as Royal Bank of Scotland governor Sir Howard Davis joined the anti-bitcoin chorus. "Put up the sign from Dante's Inferno — 'Abandon hope all ye who enter here' — I think that's probably what's needed," he told Bloomberg TV.

He argued the Bank of England should co-ordinate with the US Federal Reserve, the Securities and Exchange Commission and the European Central Bank to tackle the problem, arguing bitcoin futures were a bad idea.

"I'm not quite sure that [the exchanges] know enough about what [bitcoin] is," he said, adding it would be "a very risky move in reputational terms".

Categories: