What is the Litecoin Halving Clock?
The Litecoin clock has been around since 2011. In 2018, the owner let the domain expire. We revamped the site and restored it to its original vision.
| | |
| --- | --- |
| Start Date | 13/10/2011 |
| Total Coins Mined | 62502050.854094 |
| Total Coin Supply | 84000000 |
| Percentage of total Bitcoins mined | 74.407 % |
| Total Bitcoins left to mine | 21497949.145906 |
| Difficulty Adjustment | 2016 blocks |
| Block Reward | 25 |
| Block Number | 1661085 |
| Blocks until mining reward is halved | 18915 |
| Block Reward Reduction | 50% |
| Block Time | 150 |
| Net Hashes Per Second | 5.1430573213154E+14 |
| Previous Total Coins Mined | 62501938.354094 |
| Algorithm | Scrypt |
| Proof Type | PoW |
| Website Url | https://litecoin.com |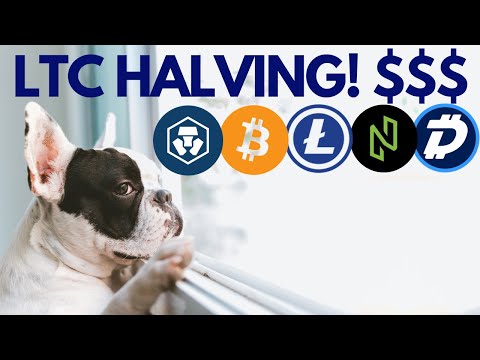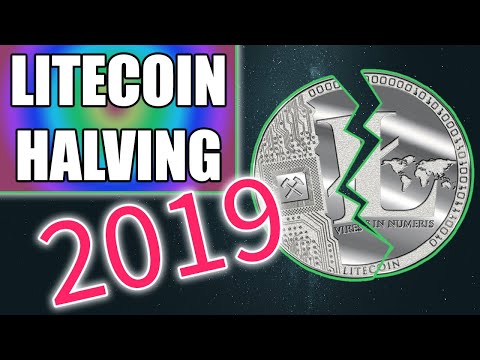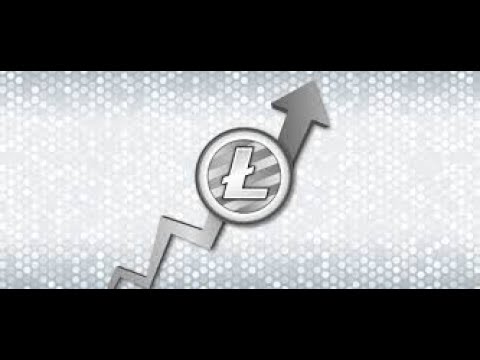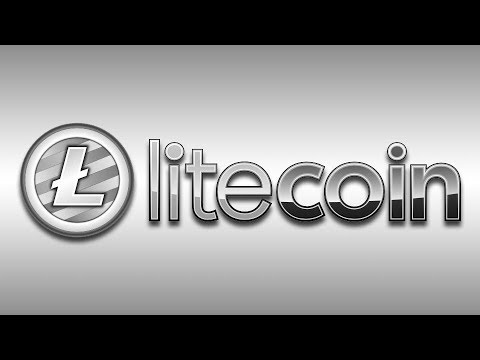 Why Litecoin halving is essential
As we approach 6 August 2019, the day of Litecoin halving. Notwithstanding the fact that we have a little extra time for the halving event, the Litecoin value is growing rapidly. Perhaps, cryptocurrency rate has more than doubled in the past three months.
We cannot rule this out since reducing a reward is a key reason for optimism of investors. It is expected, that Litecoin rates would defeat the inflation after the further halving and the digital asset would become rarer. If there is a decrease in the supply of cryptocurrency but the level of demand remains the same, then there will be an increase in market prices.
What is the Significance of the Bitcoin Block Halving?
The halving decreases the amount of new bitcoins generated per block. This means the supply of new bitcoins is lower.
In normal markets, lower supply with steady demand usually leads to higher prices. Since the halving reduces the supply of new bitcoins, and demand usually remains steady, the halving has usually preceded some of Bitcoin's largest runs.
In the image below, the vertical green lines indicate the previous two halvings (2012-11-28 and 2016-7-9). Note how the price has jumped significantly after each halving.
Basic data on Litecoin
Litecoin (LTC marker) was a developer in 2011 by the former Google employee Charlie Lee. Despite the considerable age within the crypto industry, this digital asset continues to be famous enough and resides the fifth place on the worldwide cryptocurrency capitalization.
The key core of Litecoin is based on the Bitcoin source code. Nonetheless, crypto experts revealed the existence of a sufficient correlation between these two cryptocurrencies. Also, Litecoin based on Scrypt hash algorithm as opposed to the Bitcoin's SHA-256 core algorithm.
Furthermore, Litecoin block mining time is 2.5 minutes than four times faster than Bitcoin network. Due in large part to this success, the transaction within the Litecoin network is faster than the first ever cryptocurrency. The place may be Litecoin is a lighter and more reliable version of a Bitcoin being a digital silver in the world of cryptocurrencies.
Notably, the overall Litecoin supply is about 84 million coins four times more than Bitcoin issuance.
As we know, Bitcoin halving occurs every four years after every 210 000 blocks are mined. The next Bitcoin halving would be in May 2020. Litecoin has the same mechanism that limits the issuance but a reward halving, in this case, occurs in every 840 000 blocks. Notwithstanding, Litecoin halving also to happen every four years. Litecoin blocks to mine four times more frequent than Bitcoin are causing the same halving gap.
Why Litecoin needs a halving
The ongoing block value is 25 coins. After reaching the 1 680 000 blocks of issuance the reward for the mining would be 12.5 digital coins.
In addition, halving is essential for the cryptocurrencies, which based on Proof-of-Work algorithm. This is a significant fundamental factor, which inevitably affected the cryptocurrency value. Moreover, halving effects on miners and their activities in the crypto industry. Nonetheless, a halving occurs several times and the last one predated the potential Litecoin value growth.
However, the halving risks depend to a large extent on what is happening within the mining pool with large proportions of mining capacities whose interests could potentially be the same after the event. From the other hand, this kind of scenario is unlikely to arise in an international context since the cryptocurrency reduces the value. It would represent a disadvantage for a large cohort of Litecoin handler, many of whom are miners.
Halving is able to reduce inflation level with rapid growth in the share of the coins of the market. Continued high or even growing demand the issuance limit has a positive influence on the asset value.
The reward reducing indicators (frequency, block type, etc.) are strictly prescribed in the source code. Thus, we can suggest that the monetary policy of cryptocurrencies is more predictable than in the case with fiat money.
Possible consequences
According to Bitinfocharts, Litecoin hash rate doubled, having reached the top meaning in less than six months since the coin was released.
Thus, in the run-up to halving cryptocurrency experienced higher growth, which continuing during forthcoming months.
It is possible that miners sought to get as much as possible digital asset prior to the inevitable block value reducing.
Another element is the awareness of the different miners stop to extract block after the halving and move their activities to other cryptocurrencies. The Litecoin hash rate will decrease as a result.
One plausible scenario would point to the need to reduce the number of Litecoins to mine, which may reduce the market pressure toward miners. The coin value may show the higher figures than expected because of changing supply and demand balance.
But on the other hand, the rational miner tends to compare the pure rates such as yield spreads of the mining of other alternative coins. Consequently, they can push forward to mine some extra altcoins or even Bitcoin waiting for its cut in half.
Short summary
During the pre- and post-halving period of the digital coins, there is a small number of possible scenarios, which are selected from different points in the spectrum of views expressed:
the broad-based rise in coins value fosters the improvement of mining cost-effectiveness;
pursue a hash rate growing, which adversely affected the Litecoin mining rate return;
Litecoin price cutting over the long run;
the deceleration in a cryptocurrency development → decrease in the number of miners → hash rate lower → mining rate return positive figures → the more fair value of the cryptocurrency.
The assessment team of crypto enthusiasts was of the view that it would be important to complement reductions in the reward for the extraction would be possible because of a constant increase in the cost of coins. The growing volume of on-chain transactions can have very little influence on these developments in the international crypto economy and yet they are subject to them.
The halving process may be triggered to a phase of active development of a Bitcoin and the whole market of the cryptocurrencies for about several years.
In addition, the market may face to the short-term Bitcoin price fall before launching a new round of development.
Litecoin Halving 2019 Countdown | Know Everything About Upcoming LTC Halving
Litecoin is one of the earliest forks of Bitcoin, which is going to go through its second halving process, wherein the Litecoin halving date is scheduled for August 6, 2019. Litecoin Halving event happens after 840,000 LTC blocks are mined and the miner rewards are cut into half. In order to understand a particular set of things that dictate how much of Litecoin would be released, and how and when the supply is reduced overtime, leading to a phase where no new Litecoins will be released.
What is Litecoin Halving?
Just like Bitcoin, Litecoin goes through the halving method every 4 years after 840,000 LTC blocks are mined and the miner reward gets halved or becomes 50% lesser than before. This time is the second time this event is taking place, and the miner reward will decrease from 25 LTC to 12.5 LTC at the respective time it's happening.
Litecoin Halving Date History Explained With Effect on Price
Litecoin Halving in 2015
Back in 2015 on August 26th, the first LTC halving process took place since its inception in October 2011. At that time, the block reward dropped from 50 LTC to 25 LTC. After 48 days of the halving, Litecoin skyrocketed by over 500%.
Litecoin had their block reward high for several months post the event.
Some of the investors after speculation made good money on this particular event.
Upcoming Litecoin Halving in 2019
Litecoin is going to undergo the halving process in August 2019, which is just a couple of months away. As we know, a decrease in supply leads to high price, hence many investors will price in the block reward event predicting that its supply might fall in the future. Some miners might exit the market when they realize their computing power can't compete with others. When they exit, the difficulty decreases and price tends to decline.
Click here to watch the Litecoin Halving 2019 detailed video
Impact of Litecoin Halving 2019
At present, the miners mine one LTC every 2.5 minutes and receive 25 LTC as a block reward, which is going to get halved in another two months. Some of the factors which would get affected are the miners, the users and the price by default. A breakeven cost is when the miner's profitability can cover only his own cost. So, when Litecoin's price falls below the breakeven point, the miner is bound to suffer losses. (LTC Halving 2019)
#1 Impact on Price (Litecoin Halving Price Prediction)
Whenever new coins are generated by mining, it tends to have that selling pressure as the miners need to cash out to pay salaries and electricity bills. So, the price of Litecoin can go down if there's not enough demand. When the reward is halved, the selling pressure will be lesser, so if the demand doesn't change, the probability of the price falling will be lower. Even the inflation rate reduces drastically after halving, hence the impact on pricing.
#2 Impact on Miners
When the computational power increases, the miners would find it difficult to compete and eventually exit. Similar kind of mining adjustment problem happened last time Litecoin underwent halving. Even the mining pool owners get affected by this. When LTC has high value, the pool owners and the retail investors scramble to buy the machine and vice versa. Moreover the halving would cause the profitability of Litecoin mining smaller and the time for profit more uncertain.
#3 Impact on Fees/Usability
The halving would by default, have an effect on the fees or usability and the common things generally worried about is delay in transactions and unfavorable fee recommendations.
This is the Litecoin halving countdown box, where you can track the Litecoin halving date and time here.
Bitcoin & Litecoin halving: Is a new all-time high in store for LTC?
The majority of the crypto community is currently waiting, in anticipation of what the quadrennial Bitcoin halving will do for price action. But with over 357 days to go until the event, investors still have some time on their hands… However, there is another halving event coming up, this time for the silver to Bitcoins gold, Litecoin (LTC).
Litecoin's halving event is a mere 67 days away, set to take place on the 6th of August 2019, and we're already seeing the tell-tale signs that the upcoming halving could provide a catalyst for Litecoin, with LTC citing a year to date increase of just over 270%.
CNBC: "Sell the house. sell the kids. buy Litecoin (LTC)"
What is a "Halving"?
To understand what Litecoin's halving might hold in store for its price point, we first need to understand what a halving actually is…
In order to avoid hyperinflation, Bitcoin's creator Satoshi Nakamoto, instilled BTC with its own quasi-monetary policy to ensure that its circulating supply was limited and inflation was kept under control. This policy included the requirement to half the mining reward for every 210,000 blocks mined (approximately every four years) until all blocks are mined.
What effect has Bitcoin's halving events had on price?
Previous halving events have provided some major price hikes for Bitcoin, for example, Bitcoin's price one year before the first halving was $2.55, one year after it was $1037. Similarly, the price before the 2nd halving was $268, and after it stood at $2,525.
Litecoin halving & Bitcoin halving: LTC to smash its ATH?
While it's impossible to accurately predict what might happen to Bitcoin's price come May 2020, a few analysts have taken a fair swing at forcasting. One analyst even suggested a price point as high as $140K for the next Bitcoin halving, based upon historical halving cycles.
The analyst stated that Bitcoin goes through several phases running up to a halving, including a bull market, bear market, an accumulation, expansion, and reaccumulation before circling around to a bull market once again:
How does a halving work in principle?
While there are a few theories as to why an assets price would increase around its halving event, the propagating theory is, essentially, the principle of supply and demand.
Bitcoin, for example, has gone through 2 reward halving's, with the third coming up in May next year, meaning the current reward for each block mined stands at 12.5 BTC per block, after May it'll get reduced to 6.25 BTC per block.
In essence, the less BTC being produced, the more valuable Bitcoin is thanks to its reinvigorated scarcity.
How does this play out in theory?
It's mainly down to the miners. Every month, around 4400 blocks are mined, the block reward, we know, is 12.5 BTC, and Bitcoin current price is around $8700 dollars.
4400 x 12.5 x 8700 = 478500000
So, presently, there are about $478 million dollars in value created for miners per month, however, after the halving – and with the reward reduced to just 6.25 BTC- the value produced per month is reduced to just $239 million.
The idea is, that miners won't stand for this, and thus will either stop mining BTC as it becomes less profitable or continue and refuse to sell for the market price aka HODLing.
All of this also applies to Litecoin, which has one undergone one halving so far, seeing its mining reward reduced from 50 to 25 LTC per block. The upcoming event will see a further reward reduction to 12.5 LTC.
Unfortunately for Litecoin historical representation shows that LTC may not follow Bitcoin halving trend exactly, while anticipation of a halving peaked LTC's price point from $1.70 to $8.40 in 2015, the actual event was rather lackluster, with its price slipping to around $2.95, shortly after the halving.
With not much more than Bitcoin's precedent and one other instance of an LTC halving to go by, it's hard to make any such price prediction for LTC.
However, one crypto analyst, known as Moon overlord, had a go.
Moon overlord relayed that LTC bottomed 200 days before its halving in 2015, and peaked 2 years after the event in 2017, suggesting that if this course of action is followed again, we could see another peak by 2021.
LTC bottomed approximately 200 days before it's halving in 2015
We are almost exactly 200 days away from the next $LTC halving
LTC peaked 2+ years after it's halving, If it follows a similar path this time the peak will be in 2021 pic.twitter.com/UbsQdEmhnN
We can take this a little further, as long as you don't mind a load of speculation… strap in.
Calculating the increase from the proposed LTC bottom of $1.20 around January 2015, to its peak of approximately $370 in December 2017, gives us a percentage rise of 30733%, providing us a projected high of $35150 dollars per LTC by 2021.
Yes, we are fully aware that that is mental, still, we can all dream, can't we?
Regardless of the lack of data, one thing is for certain, the principles of supply and demand and scarcity often have a direct correlation to price.
Using the same calculation as we did with BTC for LTC:
17,000 blocks per month x 25 LTC per block mined x current price of (around) $116
Litecoin miners net a total of $49 million dollars per month, with the reward reduction that'll come to around $24 million per month, leaving a lot to be desired for LTC miners and thus potentially running up the price a fair amount.
So, what do you think will happen in the lead up to Litecoin's halvening? Will we see a spike in price? Is $35k per LTC completely insane? Let us know your thoughts in the comments!
Litecoin halving & Bitcoin halving: $LTC to smash ATH! Subscribe to the Chepicap YouTube Channel for more videos!

Follow Chepicap now on Twitter, YouTube, Telegram and Facebook!
Analyst: Upcoming Litecoin Halving Could Ultimately Send LTC Surging
As the cryptocurrency markets continue to be battered by frequent bouts of volatility and face growing downwards pressure from bears, investors are keen on finding events that could reverse their investment's price descent. Litecoin (LTC) is one such cryptocurrency that has dropped significantly from its all-time-highs, but an upcoming event may be able to change its price trend.
One prominent cryptocurrency analyst is quick to point out that if history repeats itself, Litecoin could see its price surge at some point in the next couple of years as investors see the impact of its upcoming block rewards reduction event – commonly called a "halving."
Litecoin (LTC) Down Over 90% from All-Time-Highs
At the time of writing, Litecoin (LTC) is trading up almost 4% at its current price of $32.70 and is one of the few major cryptocurrencies that has posted gains today.
Although LTC is trading up slightly from its 2018 lows of $23, it is presently trading down over 90% from its all-time-highs of approximately $375 that were set at the top of the parabolic crypto bull market that lasted into the first weeks of 2018 before reversing and sending all cryptocurrencies spiraling downwards.
Litecoin, like all cryptocurrencies, has been particularly affected by the recent state of the markets, and has a long-ways to go before it gets close to reclaiming, or surpassing, its previously established all-time-highs, but its upcoming halving event may be able to reverse its downwards trend.
Halving Event Historically Proceeded by Major Price Surge
Litecoin, like Bitcoin, periodically has a block rewards reduction event that reduces the rewards miners get for mining a block, which in turn reduces the rate of issuance of the cryptocurrency. Assuming that the demand for LTC is constant, the reduced supply will positively impact its price, as miners won't be selling as much LTC on a consistent basis.
Litecoin (LTC) historically surges in the years following its halving event.
Moon Overlord, a popular cryptocurrency analyst on Twitter, discussed the implications that halving events have on LTC's price in a recent tweet, pointing out that if history repeats itself, LTC may bottom in the 200-day period preceding the event, and then climb back towards its previously established all-time-highs.
"The #Litecoin halving is quickly approaching… LTC bottomed approximately 200 days before it's halving in 2015… We are almost exactly 200 days away from the next $LTC halving… LTC peaked 2+ years after it's [sic] halving, If it follows a similar path this time the peak will be in 2021," he explained while referencing a chart that shows Litecoin's historical price patterns around the times of halving events.
LTC bottomed approximately 200 days before it's halving in 2015
We are almost exactly 200 days away from the next $LTC halving
LTC peaked 2+ years after it's halving, If it follows a similar path this time the peak will be in 2021 pic.twitter.com/UbsQdEmhnN
If history continues to repeat itself as it has in the past, Litecoin may soon establish a long-term bottom that will be followed by period of sideways trading before it begins moving back towards its all-time-high prices.
It is important to note, however, that it is highly unlikely that LTC will make any major price move in the coming years if Bitcoin and the rest of the crypto markets fail to garner more stability.
Litecoin Surges as Halving Nears, Can it Hit $200 in 60 Days?
Crypto markets have continued with their consolidation, waiting for Bitcoin to make a move. There are very few crypto assets doing anything today, but Litecoin is one of them, lifted further as the halving approaches.
60 Days To Litecoin Halving
In the past few hours Litecoin has started to move upwards again. From $102 a few hours ago LTC surged to an intraday high of $113 marking a jump of almost 11 percent. Daily volume has climbed over $5 billion pushing market cap up to $7 billion.
Litecoin has recovered almost all of its losses over the past week whereas big brother Bitcoin is down almost 7 percent over the same period. Crypto trader going by the handle 'CryptoFibonacci' has been eyeing the LTC charts for some time predicting that it will continue to rise;
"Said last night that I liked the price action. I still like it. Expecting another retest of 122-124 area fairly soon, IMO."
Said last night that I liked the price action. I still like it. Expecting another retest of 122-124 area fairly soon, IMO.#LTC pic.twitter.com/NAG8eXRNgr
The support zones can be clearly seen at the moving averages and the next resistance level is just over $120 as mentioned. With the current bullish momentum, further upsides for LTC are likely regardless of what Bitcoin does next.
There is little doubt that the Litecoin halving, which is only 60 days away now, is driving momentum. After this date the block reward halves from 25 to 12.5. This has the perceived effect of decreasing the supply while increasing the difficulty to mine new coins. Halving has been written into the code to control inflation and prolong network longevity. Current LTC inflation is 8.83% whereas after the halving it will drop to 4.26%. Halving events always have a bullish run up and the same is expected to occur for the Bitcoin halving in May 2020.
Additionally LTC hash rate is at an all-time high of 374T as is difficulty. This is a measure of computational horsepower on the network and number of miners supporting it, which also extremely bullish for demand and price.
$200 By August?
So far this year Litecoin has outperformed the majority of its brethren, surging 275 percent from $30 on January first. LTC has recovered all losses from the bear market and is back at the same price it was this time last year. The only difference now is that the trend is up so further gains are virtually guaranteed.

There is a strong possibility that Litecoin could reach $200 by halving date on August 6 th . Considering it went parabolic in December 2017 pumping from $100 to over $360 in less than two weeks on pure fomo, a move from here to $200 does not appear that farfetched. At the time of writing Litecoin was trading at $113, boosted 10 percent during the Asian trading session. The next 60 days are going to see a lot of action on the Litecoin charts.

Categories: