What is the Bitcoin Mining Block Reward?
The Bitcoin block reward refers to the new bitcoins distributed by the network to miners for each successfully solved block.
How is the Block Reward Determined?
Satoshi Nakamoto, Bitcoin's creator, set the block reward schedule when he created Bitcoin. It is one of Bitcoin's central rules and cannot be changed without agreement between the entire Bitcoin network.
The block reward started at 50 BTC in block #1 and halves every 210,000 blocks. This means every block up until block #210,000 rewards 50 BTC, while block 210,001 rewards 25. Since blocks are mined on average every 10 minutes, 144 blocks are mined per day on average. At 144 blocks per day, 210,000 blocks take on average four years to mine.
Total circulation will be 21,000,000 coins. It'll be distributed to network nodes when they make blocks, with the amount cut in half every 4 years. first 4 years: 10,500,000 coins next 4 years: 5,250,000 coins next 4 years: 2,625,000 coins next 4 years: 1,312,500 coins etc… – Satoshi Nakamoto
Importance of the Block Reward
The block reward is the only way that new bitcoins are created on the network. Satoshi explained this in an early email post in 2009:
Coins have to get initially distributed somehow, and a constant rate seems like the best formula.
The block reward creates an incentive for miners to add hash power to the network. The block reward is what miners try to get using their ASICs, which make up the entirety of the Bitcoin network hash rate.
ASICs are expensive, and have high electricity costs. Miners are profitable when their hardware and electricity costs to mine one bitcoin are lower than the price of one bitcoin. This means miners can mine bitcoins and sell them for a profit.
The more hash power a miner or mining pool has, the greater the chance is that the miner or pool has to mine a block. As miners add more hash rate, more security is provided to the network. The block reward acts as a subsidy and incentive for miners until transaction fees can pay the miners enough money to secure the network.
What Happens when the Block Reward Becomes Small?
As mentioned earlier, Bitcoin users must pay a fee when sending a transaction on the network. Right now, these fees are small since there aren't many Bitcoin users. Eventually, these transactions fees will become larger and will help make up for the decreasing block reward.
In a few decades when the reward gets too small, the transaction fee will become the main compensation for nodes. I'm sure that in 20 years there will either be very large transaction volume or no volume. – Satoshi Nakamoto
Do Reward Halvings Affect the Bitcoin Price?
It is impossible to determine whether or not block reward halvings affect Bitcoin's price.
As with any commodity, a decrease in supply paired with no change in demand generally leads to higher price. Bitcoin is unique, however, since the block reward schedule is public. All Bitcoin users and miners know the approximate date of each halving, meaning the Bitcoin price may not be affected when the halving happens.
Bitcoin's first block halving happened on November 28, 2012. The block reward dropped from 50 bitcoins per block to 25 per block. The price later climbed to $260 per BTC in April 2013, followed by $1,163 per BTC in November 2013. It is unclear, however, whether these price rises were directly related to the block reward halving.

How do Block Reward Halvings Affect Miners?
Block reward halvings cut miners' earnings in half, assuming the same Bitcoin price before and after the halving. Since approximate block halving dates are known, most miners take block reward halvings into account before they happen.
Block reward halvings also decrease supply, which as discussed above may cause Bitcoin's price to increase. A Bitcoin price increase can help offset the block reward halving.
Future Block Reward Halvings
Countdowns like Bitcoin Block Half and Bitcoin Clock can be used to guess future block halving dates.
Block Reward History
Date reached
Block
BTC/block
Year (estimate)
BTC Added
End % of Limit
1/3/09
0
50
2009
2625000
12.50%
4/22/10
52500
50
2010
2625000
25.00%
1/28/11
105000
50
2011
2625000
37.50%
12/14/11
157500
50
2012
2625000
50.00%
11/28/12
210000
25
2013
1312500
56.25%
10/9/13
262500
25
2014
1312500
62.50%
8/11/14
315000
25
2015
1312500
68.75%
7/29/15
367500
25
2016
1312500
75.00%
420000
12.5
2017
656250
78.13%
472500
12.5
2018
656250
81.25%
525000
12.5
2019
656250
84.38%
577500
12.5
2020
656250
87.50%
630000
6.25
2021
328125
89.06%
682500
6.25
2022
328125
90.63%
735000
6.25
2023
328125
92.19%
787500
6.25
2024
328125
93.75%
Recommended posts

Bitcoin Mining™® © 2011-2018 Hesiod Services LLC | Terms | Privacy
What is the Litecoin Halving Clock?
The Litecoin clock has been around since 2011. In 2018, the owner let the domain expire. We revamped the site and restored it to its original vision.
| | |
| --- | --- |
| Start Date | 13/10/2011 |
| Total Coins Mined | 62570187.011004 |
| Total Coin Supply | 84000000 |
| Percentage of total Bitcoins mined | 74.488 % |
| Total Bitcoins left to mine | 21429812.988996 |
| Difficulty Adjustment | 2016 blocks |
| Block Reward | 25 |
| Block Number | 1663837 |
| Blocks until mining reward is halved | 16163 |
| Block Reward Reduction | 50% |
| Block Time | 150 |
| Net Hashes Per Second | 3.8451969502482E+14 |
| Previous Total Coins Mined | 62570162.011004 |
| Algorithm | Scrypt |
| Proof Type | PoW |
| Website Url | https://litecoin.com |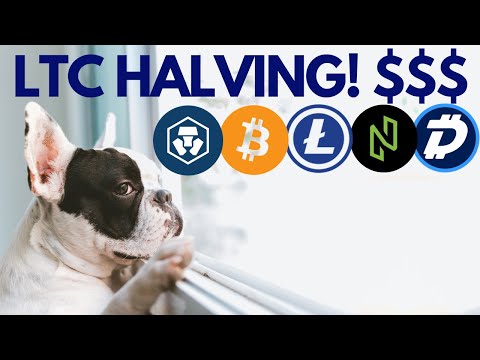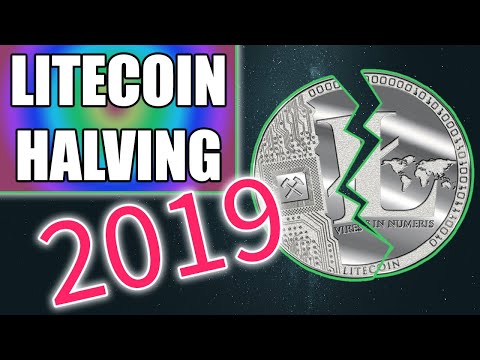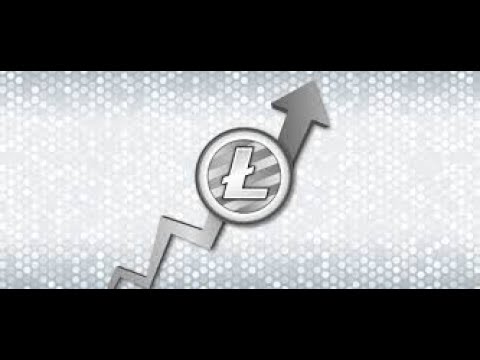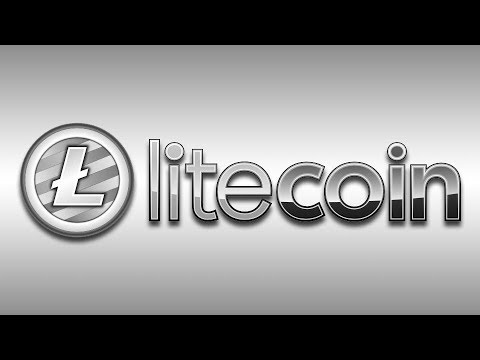 Why Litecoin halving is essential
As we approach 6 August 2019, the day of Litecoin halving. Notwithstanding the fact that we have a little extra time for the halving event, the Litecoin value is growing rapidly. Perhaps, cryptocurrency rate has more than doubled in the past three months.
We cannot rule this out since reducing a reward is a key reason for optimism of investors. It is expected, that Litecoin rates would defeat the inflation after the further halving and the digital asset would become rarer. If there is a decrease in the supply of cryptocurrency but the level of demand remains the same, then there will be an increase in market prices.
What is the Significance of the Bitcoin Block Halving?
The halving decreases the amount of new bitcoins generated per block. This means the supply of new bitcoins is lower.
In normal markets, lower supply with steady demand usually leads to higher prices. Since the halving reduces the supply of new bitcoins, and demand usually remains steady, the halving has usually preceded some of Bitcoin's largest runs.
In the image below, the vertical green lines indicate the previous two halvings (2012-11-28 and 2016-7-9). Note how the price has jumped significantly after each halving.
Basic data on Litecoin
Litecoin (LTC marker) was a developer in 2011 by the former Google employee Charlie Lee. Despite the considerable age within the crypto industry, this digital asset continues to be famous enough and resides the fifth place on the worldwide cryptocurrency capitalization.
The key core of Litecoin is based on the Bitcoin source code. Nonetheless, crypto experts revealed the existence of a sufficient correlation between these two cryptocurrencies. Also, Litecoin based on Scrypt hash algorithm as opposed to the Bitcoin's SHA-256 core algorithm.
Furthermore, Litecoin block mining time is 2.5 minutes than four times faster than Bitcoin network. Due in large part to this success, the transaction within the Litecoin network is faster than the first ever cryptocurrency. The place may be Litecoin is a lighter and more reliable version of a Bitcoin being a digital silver in the world of cryptocurrencies.
Notably, the overall Litecoin supply is about 84 million coins four times more than Bitcoin issuance.
As we know, Bitcoin halving occurs every four years after every 210 000 blocks are mined. The next Bitcoin halving would be in May 2020. Litecoin has the same mechanism that limits the issuance but a reward halving, in this case, occurs in every 840 000 blocks. Notwithstanding, Litecoin halving also to happen every four years. Litecoin blocks to mine four times more frequent than Bitcoin are causing the same halving gap.
Why Litecoin needs a halving
The ongoing block value is 25 coins. After reaching the 1 680 000 blocks of issuance the reward for the mining would be 12.5 digital coins.
In addition, halving is essential for the cryptocurrencies, which based on Proof-of-Work algorithm. This is a significant fundamental factor, which inevitably affected the cryptocurrency value. Moreover, halving effects on miners and their activities in the crypto industry. Nonetheless, a halving occurs several times and the last one predated the potential Litecoin value growth.
However, the halving risks depend to a large extent on what is happening within the mining pool with large proportions of mining capacities whose interests could potentially be the same after the event. From the other hand, this kind of scenario is unlikely to arise in an international context since the cryptocurrency reduces the value. It would represent a disadvantage for a large cohort of Litecoin handler, many of whom are miners.
Halving is able to reduce inflation level with rapid growth in the share of the coins of the market. Continued high or even growing demand the issuance limit has a positive influence on the asset value.
The reward reducing indicators (frequency, block type, etc.) are strictly prescribed in the source code. Thus, we can suggest that the monetary policy of cryptocurrencies is more predictable than in the case with fiat money.
Possible consequences
According to Bitinfocharts, Litecoin hash rate doubled, having reached the top meaning in less than six months since the coin was released.
Thus, in the run-up to halving cryptocurrency experienced higher growth, which continuing during forthcoming months.
It is possible that miners sought to get as much as possible digital asset prior to the inevitable block value reducing.
Another element is the awareness of the different miners stop to extract block after the halving and move their activities to other cryptocurrencies. The Litecoin hash rate will decrease as a result.
One plausible scenario would point to the need to reduce the number of Litecoins to mine, which may reduce the market pressure toward miners. The coin value may show the higher figures than expected because of changing supply and demand balance.
But on the other hand, the rational miner tends to compare the pure rates such as yield spreads of the mining of other alternative coins. Consequently, they can push forward to mine some extra altcoins or even Bitcoin waiting for its cut in half.
Short summary
During the pre- and post-halving period of the digital coins, there is a small number of possible scenarios, which are selected from different points in the spectrum of views expressed:
the broad-based rise in coins value fosters the improvement of mining cost-effectiveness;
pursue a hash rate growing, which adversely affected the Litecoin mining rate return;
Litecoin price cutting over the long run;
the deceleration in a cryptocurrency development → decrease in the number of miners → hash rate lower → mining rate return positive figures → the more fair value of the cryptocurrency.
The assessment team of crypto enthusiasts was of the view that it would be important to complement reductions in the reward for the extraction would be possible because of a constant increase in the cost of coins. The growing volume of on-chain transactions can have very little influence on these developments in the international crypto economy and yet they are subject to them.
The halving process may be triggered to a phase of active development of a Bitcoin and the whole market of the cryptocurrencies for about several years.
In addition, the market may face to the short-term Bitcoin price fall before launching a new round of development.
Litecoin (LTC) Halving Is Coming Up Soon: Here Is What You Need To Know
Litecoin halving, the event which will slash Litecoin's network block reward in half, is just 55 days ahead. A prominent happening of the kind is surely bound to have a serious impact on the network, as well as on its participants.
Litecoin Halving: The Effects on LTC Miners
Similar to Bitcoin's network, miners on Litecoin's blockchain solve complex math problems and receive LTC as block rewards. The amount of LTC rewarded to the miner for solving the problem is currently equal to 25 LTC. However, this is bound to change in about 55 days from now.
This is when the next Litecoin halving will take place. The event will slash the block reward in half, meaning that instead of 25 LTC, miners will then begin to receive 12.5 LTC per block.
Naturally, an event of the kind will have a serious impact on the network, as well as on all of its participants.
And who better to address this impact than Charlie Lee, the creator of Litecoin, himself. Lee took it to Twitter yesterday, outlining that mining LTC will continue to be profitable, regardless of halving.
Here are some stats on mining profitability. After halving, miners are still profitable with electricity under 10¢. Many are paying only 5¢ and therefore should keep mining LTC post-halving. (https://t.co/AcQPEjdNtb) pic.twitter.com/VtA9aAv7FS
Lee makes the case that even after the halving, miners will be profitable as they are already paying less than the breakeven electricity cost. A recent report outlines that the costs of electricity that Chinese miners pay ranges between $0.04 and $0.06 per kilowatt, while the breakeven cost for mining LTC post-halving would be around $0.10.
Litecoin Halving: The Effects on LTC Price
Another aspect of the event, and perhaps the one which most people are interested in, is how it will affect the cryptocurrency's price.
In theory, when the supply of a certain asset is reduced, while the demand for it remains the same or increases, its price should increase. However, keep in mind that markets are always forward-facing, meaning that it's possible that the halving event might already be priced in.
Litecoin had a spectacular year in 2019 so far. Since January 1st, the cryptocurrency has increased by about 330 percent against the USD. In the past 7 days alone, LTC is up about 26 percent.
While it's anyone's guess to know whether or not the markets have already priced in the halving, we can draw certain conclusions from LTC's performance around the previous halving, which took place in August 2015.
Back then, the price also appreciated during the months leading to the halving. The most notable increase was seen in the months of June and July when the price jumped from around $1.6 to $7.6 in order to gain 375 percent prior to the halving.
After the event took place, LTC lost about 60 percent of its value and traded in that range for a fairly long time. This suggested that the market had priced in the halving prior to it happening and it didn't appreciate once it took place.
We have yet to see whether or not we have already seen the pre-halving pump of Litecoin and how it will behave after it takes place in August this year.
What Happens When Litecoin Mining Block Rewards Halves in August 2019?
What Happens When Litecoin Mining Block Rewards Halves in August 2019?
Litecoin was one of the earliest spinoffs of Bitcoin which came into existence in October 2011 and since then the coin has stayed pretty identical to Bitcoin. Just like the Bitcoin, Litecoin too would be undergoing the mining reward halving process in August 2019 and every stakeholder needs to be prepared for the event as to what could be the probable consequences. Binance Research explains
Litecoin's block profitability will be cut in half in the span of 5 minutes
In crypto world, halving is a fixed event when the block rewards cut into half and the profitability from a block is reduced to 50%. For Litecoin, its chain's block rewards for mining are perpetually reduced by one half every 840,000 blocks. With the way, the current block generation time is set to
2.5 minutes this event is occurring is scheduled to happen every four years. Litecoin's current block reward is set at 25 litecoin per block and will subsequently decrease to 12.5 litecoin per block around August 6th (at exactly block 1,680,000)
Litecoin has had just one block halving in August 2015 when the price of the coin increased from around 1.5 USD (3 months before halving) to over 3 USD post-halving, with a peak of 7 USD in mid-July 2015 while the hashrate dropped by roughly 15% around the event, before quickly rebounding in the two weeks following the halving.
While the past is behind us there are four possible "watch outs" for Litecoin block halving this time. These include
Price Rallies Before Stabilizing at a new high: The price of Litecoin has already started rallying since the beginning of the year, exhibiting a 200% year-to-date return, while the broader market is up by 40% YTD
Hashrate Increases Before The Halving: This too has already happened. As the rewards will be halved, more miners may decide to start mining Litecoin (instead of other currencies) as they want to mine as much litecoins as possible short-term in anticipation of the future decrease in mining rewards
Mining Profitability Adjust as Miners Exit the Market: If some miners were to leave the market and/or switch over to mining other, more profitable coins, the hash rate would decrease. As a result, this reduced competition would help compensate for the loss of profitability due to the absolute block reward reduction.
Permanent Drop in Mining Profitability: If Litecoin's post-90-day price post-halving would be near its historical long-term median, all other things being equal, it would result in lower profitability for all Litecoin miners
While there could be many possibilities depending on how the coin is placed closer to the halving date. However, rational miners would still consider the marginal profitability and opportunity costs of mining each PoW cryptocurrency over the same time periods to decide whether or not it is more profitable to mine Litecoin or other cryptocurrencies. While the event is important for every Litecoin stakeholder, with no much history in place it becomes difficult to predict what would actually happen.
What do you think would be the possible outcome of Litecoin halving? Do let us know your views on the same.
What is the litecoin block reward
Litecoin may resemble Bitcoin, but it has some key differences. Litecoin has four times the total supply of Bitcoin and generates blocks four times as fast. Its block reward started at 50 LTC and is halved every 840,000 blocks.
In August of this year, Litecoin's second block reward halving will take place, with the reward for each block reduced from 25 LTC to 12.5 LTC.
After reeling from last year's bear market, Litecoin's price has jumped 290% since January 1, according to April 4 Huobi data. Litecoin's upcoming halving offers one possible explanation for this surge. The logic is simple: A reduction in block rewards could lead to greater scarcity in Litecoin's supply, thus pushing up its price.
So does halving really lead to an increase in price? Lets's look at the data.
Using data from Messari , the chart below shows Litecoin's supply and price curve in 2015, when the first reward halving happened:
We found that before the block reward halving, the price surged, then dropped dramatically. Even so, the price after the halving was still higher than it was before, suggesting that halving did have a positive influence on Litecoin's price. It's worth noting, however, that halving can lead to security issues, as miners are less incentivized to keep the network safe.
Now, let's take a bigger-picture look at Litecoin data. The chart below depicts Litecoin's whole history (using a logarithmic scale).
Already, the price trend in 2019 looks similar to that of 2015. It's hard to say if history will repeat itself, but there is reason to believe that anticipation of Litecoin's upcoming block halving is having a positive impact on its price.

Categories: