Who Accepts Bitcoin as Payment?
Last updated: 6/10/19
Bitcoin has taken over the cryptocurrency market. It's the largest and most well-known digital currency today. Many large companies are accepting Bitcoin as a legitimate source of funds. This post will cover them all.
Who Accepts Bitcoin Summary
The most popular companies accepting Bitcoin payment today are:
If you want a detailed list of companies who accept Bitcoin keep on reading. Here's what I'll cover:
1. Major Companies Who Accepts Bitcoin as Payment
Wikimedia, the company that operates the world's largest open-source encyclopedia, Wikipedia, accepts donations in Bitcoin. Payment is done through BitPay.
The company allows the use of Bitcoin to top up your Microsoft account. In the past the company halted its acceptance of cryptocurrency, but shortly after resumed their service.
An American global travel technology company. The company accepts Bitcoin through Coinbase with some very strict limitations.
KFC
KFC Canada decided to accept Bitcoin for a limited time in exchange for the "Bitcoin Bucket". The company processed payment through BitPay and the bucket was to be delivered straight to the customer's home address.
Overstock, a famous American online retailer that sells big ticket items at lower prices due to overstocking, partnered with Coinbase in order to allow Bitcoin payments for their online orders.
Playboy TV launched a new payment option that will allow customers to access its exclusive adult content using cryptocurrencies.
Several Subway branches accept (or used to accept, current status is unkown) Bitcoin as payment for their sandwiches. You can see an example in this video:
Virgin Galactic
Richard Branson company that includes Virgin Mobile and Virgin Airline allows you to pay for space travel with Bitcoins.
One of the leading domain name registrants start accepting Bitcoin back in 2013 since it has been requested by the company's tech audience.
An American online travel agency, established in 1989 has started accepting Bitcoin through Coinbase and later on changed their payment processor to BTCPayServer.
Buy & send gift cards online for retailers like Amazon, Starbucks, and iTunes. The company accepts Bitcoin as payment without any additional fees.
An online retailer of items including computer hardware and consumer electronics. The company is one of the first to accept Bitcoin payment.
The Internet Archive
A San Francisco–based nonprofit digital library with the stated mission of "universal access to all knowledge" accepts Bitcoin donations. Its web archive, the Wayback Machine, contains hundreds of billions of web captures.
The Pirate Bay
An online index of digital content of entertainment media and software. The site accepts Bitcoin and cryptocurrency donations since 2013.
A beloved site among crypto users, 4Chan is an imageboard website. Users generally post anonymously, with the most recent posts appearing above the rest.
4chan is split into various boards with their own specific content and guidelines. Registration is not possible. The site accepts Bitcoin, Bitcoin Cash, Ethereum and Litecoin as payment for a 4Chan pass.
A cloud storage and file hosting service launched on January 19, 2013, by Kim Dotcom, who had previouslyl founded Megaupload. The site accepts Bitcoin for account upgrades.
Amazon (not directly)
While Amazon, the biggest online retailer today, doesn't accept Bitcoin directly you can use Purse.io to shop for anything on the site and pay with Bitcoin. The site connects people who have Bitcoin and want to buy on Amazon with people who want to get Bitcoin in return for fulfilling an order.
ExpressVPN
One of the largest virtual private network service that allows you to surf online securely and privately. ExpressVPN is a subscription based service that accepts Bitcoin.
Sport Lisboa e Benfica, commonly known as Benfica is an extremely popular sports sports club based in Lisbon Portugal. The company accepts Bitcoin for game tickets and merchandise.
AT&T is the first major U.S. mobile carrier to provide a cryptocurrency payment option to customers through BitPay.
1. Stores that Accept Bitcoin as Payment
Aside from the big companies I've mentioned in the previous chapter, there are many small and medium businesses (SMBs) that accept Bitcoin as well.
Alza – Largest Czech online retailer
Bitcoin.Travel – a travel site that provides accommodation, apartments, attractions, etc.
Pembury Tavern – A pub in London, England
Old Fitzroy – A pub in Sydney, Australia
The Pink Cow – A diner in Tokyo, Japan
Zynga – Mobile gaming
EZTV – Torrents TV shows provider
Lumfile – Free cloud base file server – pay for premium services
Etsy Vendors – 93 of them
PizzaForCoins.com – Domino's Pizza signed up – pay for their pizza with bitcons
Bitcoincoffee.com – Buy your favorite coffee online
Grass Hill Alpacas – A local farm in Haydenville, MA
Jeffersons Store – A street wear clothing store in Bergenfield, N.J
Helen's Pizza – Jersey City, N.J., you can get a slice of pizza for bitcoin.
A Class Limousine – Pick you up and drop you off at Newark (N.J.) Airport
Seoclerks.com – Get SEO work done on your site cheap
Fancy.com – Discover amazing stuff, collect the things you love, buy it all in one place
Humblebundle.com – Indie game site
BigFishGames.com – Games for PC, Mac and Smartphones (iPhone, Android, Windows)
Suntimes.com – Chicago based online newspaper
San Jose Earthquakes – San Jose California Professional Soccer Team (MLS)
Crowdtilt.com – The fastest and easiest way to pool funds with family and friends
Lumfile – Server company that offers free cloud-based servers
Museum of the Coastal Bend – 2200 East Red River Street, Victoria, Texas 77901, USA
Gap, GameStop and JC Penney – have to use eGifter.com
Fight for the Future – Leading organization finding for Internet freedom
i-Pmart (ipmart.com.my) – A Malaysian online mobile phone and electronic parts retailer
Curryupnow.com – A total of 12 restaurants on the list of restaurants accept bitcoins in San Francisco
Dish Network – An American direct-broadcast satellite service provider
The Libertarian Party – United States political party
Yacht-base.com – Croatian yacht charter company
Euro Pacific – A major precious metal dealer
CEX – The trade-in chain has a shop in Glasgow, Scotland that accepts bitcoin
Straub Auto Repairs – 477 Warburton Ave, Hastings-on-Hudson, NY 10706 – (914) 478-1177
PSP Mollie – Dutch Payment Service
Intuit – an American software company that develops financial and tax preparation software.
ShopJoy – An Australian online retailer that sells novelty and unique gifts
Lv.net – Las Vegas high speed internet services
Grooveshark – Online music streaming service based in the United States
MIT Coop Store – Massachusetts Institute of Technology student bookstore
SimplePay – Nigeria's most popular web and mobile-based wallet service
SFU bookstore – Simon Fraser University in Vancouver, Canada
State Republican Party – First State Republican Party to accept bitcoin donations
mspinc.com – Respiratory medical equipment supplies store
Shopify.com – An online store that allows anyone to sell their products
Famsa – Mexico's biggest retailer
Naughty America – Adult entertainment provider
Mexico's Universidad de las Américas Puebla – A major university in Mexico
MovieTickets.com – Online movie ticket exchange/retailer
Dream Lover – Online relationship service
Rakuten – A Japanese e-commerce giant
Badoo – Online dating network
RE/MAX London – UK-based franchisee of the global real estate network
T-Mobile Poland – T-Mobile's Poland-based mobile phone top-up company
Stripe – San Francisco-based payments company
WebJet – Online travel agency
Green Man Gaming – Popular digital game reseller
Save the Children – Global charity organization
NCR Silver – Point of sales systems
One Shot Hotels – Spanish hotel chain
Coupa Caféin Palo Alto
PureVPN – VPN provider
That's my face – create action figures
Foodler – North American restaurant delivery company
Amagi Metals – Precious metal furnisher
While many companies are very excited to let us know when they start accepting Bitcoin they don't bother to update if they stop. Therefor this list can be somewhat outdated, so take it with a grain of salt.
Additional SMBs that accept Bitcoin can be found here and here. Also, many people have started advertising their SMBs in the comment section of this page.
3. Frequently Asked Quesions
Can Bitcoin be Converted to Cash?
Yes, you can convert Bitcoin to cash at a Bitcoin ATM or through a Bitcoin exchange.
Accept Litecoin Payments
Let your customers pay with Litecoin. Get Euro payouts or convert to Bitcoin.
How to accept Litecoin payments on your website?
CoinGate makes it easy to receive customer payments in most popular cryptocurrencies, including Litecoin. To make it simple for merchants, all received payments are automatically settled to EUR/USD or to BTC, depending on your preference.
To integrate our payment gateway on your website, choose either:
One of CoinGate ready-made integrations for e-commerce content management systems or web billing platforms (like WooCommerce, Magento, PrestaShop, OpenCart, WHMCS and similar)
Developer API that can be configured for any website and different codebases (e.g. Ruby, PHP, Omnipay, Python, NodeJS. )
Payment buttons for accepting donations or simple payments (for example, if you only sell one or several products)
To get started with accepting Litecoin as well as Bitcoin, Litecoin and other coins, first, sign up with CoinGate. Then, create API credentials if you are planning to use our e-commerce plugins or the API; if not, go ahead and create your first payment button.
If you wish to keep all your received payments in cryptocurrency (i.e. to receive payouts in Bitcoin), then no verification is usually needed to use CoinGate. For Euro or U.S. Dollar settlements, you will have to pass our simple merchant verification procedure by uploading your business documents and director's ID.
How it Works – Accept Litecoin Payments on Any Store
Payouts in Euros, U.S. Dollars, USDT or Bitcoin
You are selling a product or service in your store and set the price in a currency of your choice (for example 10€).
We calculate how much bitcoins it is worth, in real-time, by selecting the best price from several Bitcoin exchanges.
Your Customer pays with bitcoins and Altcoins.
You receive 9.90€ (10€ – 1% processing fee).
Top 4 Alternative Ways to Accept Litecoin Payments
Given the recent popularity increase Litecoin has gone through, a lot of people are looking to accept LTC payments online. While they could easily sign up for GoCoin or CoinPayments, there are quite a few other ways to go about things as well. We have collected a list of Litecoin merchant service providers which most people have not heard of before. Having more options at one's disposal is never a bad thing.
5. Coingate
CoinGate is a Bitcoin and Altcoin payment processing gateway. The service already has a strong presence in the European market , and is also expanding to other regions, particularly Asia and South America. CoinGate has partnered with ShapeShift to allow users pay with more than 40 different digital currencies. So, whether you are looking to accept Litecoin, Ethereum, Dash, Ripple, Zcash, or even the new tokens such as BAT and Bancor – CoinGate has you covered!
There are a number of merchant tools CoinGate offers for their users to accept digital currencies hassle-free. Moreover, community research on the different cryptocurrency processors has proved CoinGate to be among the cheapest in the market, and one of the very few that have no hidden fees or margins on their exchange rates.
CoinGate offers a gateway that includes some useful features that other payment processors lack. For example, this year an API update was introduced, allowing merchants to manually set the desired invoice expiration time as well as to accept partially paid orders automatically. Taking into account the broad range of features and low-cost processing, CoinGate appears to be a great choice even compared to market leaders.
4. eDigiCash
This will be, by far, the one cryptocurrency merchant service provider virtually no one has heard of. That is not entirely surprising, even though the company processed 63 different currencies on behalf of their clients. Bitcoin is included of course, as are a lot of popular cryptocurrencies such as Dash, Dogecoin, and Litecoin. Moreover, merchants can have their earnings converted to Bitcoin on the fly, if they think that is a better store of value. There is no verification process to start using eDigiCash, and there is a 0.5% commission on every sale, which includes the transaction fee.
3. AlfaCoins
Another Bitcoin and cryptocurrency payment service provider we hardly hear about goes by the name of AlfaCoins. It is more than just a merchant service provider, though, as they allow users to send cryptocurrencies to employees and customers as well. Merchants choosing for AlfaCoins can also receive payments directly into their bank account, which can shield retailers from price volatility. Litecoin is, of course, one of the support cryptocurrencies. Members will pay a 0.99% commission for every transaction, which needs to be taken into account.
2. Cointopay
It is evident there is a fair bit of competition in the cryptocurrency merchant service industry. Cointopay is looking to make it easy for everyone in the world to accept Bitcoin and other cryptocurrency payments. They accept a variety of currencies, including Litecoin. Users can receive daily payouts to their bank account in five different supported fiat currencies, which is a nice touch.
Users who are looking to accept any kind of cryptocurrency may want to look into the Cointopay Franchise model. It can only be obtained on request, but it is a white label solution which can be quite appealing for large companies. The regular package is subject to a 1% fee for fiat currency conversions and supports all of the "major" cryptocurrencies. A nice feature is how Cointopay users can invoice their clients by sending them an email.
1. LitePaid
Most Litecoin users will have come across LitePaid in the past, even though they may not have had much experience with it so far. LitePaid lets users accept major cryptocurrencies as a form of payment with relative ease. Users can convert the incoming payments to both Euros or Bitcoin, depending on their preference. Having more choices is never a bad thing in this regard.
LitePaid prides itself on offering an affordable service. More specifically, they charge a flat fee of 25 euro cent per transaction, which is more than affordable. Payments occur every single day, both in Euro and cryptocurrency. The company supports a wide range of different cryptocurrencies, including Litecoin, Bitcoin, and Dogecoin. It is a more than viable solution to start accepting cryptocurrency payments.
If you liked this article, follow us on Twitter @themerklenews and make sure to subscribe to our newsletter to receive the latest bitcoin, cryptocurrency, and technology news.
Top 5 businesses that accept Litecoin payments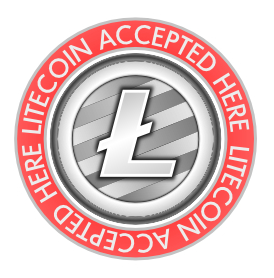 Top 5 businesses that accept Litecoin payments
The digital currency continues to catch individuals and business owners by storm, as more businesses are accepting it as a form of payment. CoinReport has compiled a list of the Top 5 businesses that have begun implementing Litecoin into their finances.

Top 5 businesses that welcome Litecoin payments
"Crypto currencies are the future, it's plainly obvious and people need to understand that Bitcoin and other coins are not going away. Without sounding terse, you can't stop progress."
4. Sean's Outpost
2. KnCMiner
"You will find the Litecoin payment method option when you complete an order through the checkout on our website."
1. Benz and Beamer
"GoCoin makes it extremely easy for us to accommodate new customers looking to
pay with bitcoin and other emerging digital currencies like litecoin.
Their platform secures the coin exchange for cash within minutes,
creating a real win/win for my dealership and my customers."
Open your free digital wallet here to store your cryptocurrencies in a safe place.
Travala accepts litecoin payments
Litecoin has been added as a native payment method to the Travala hotel and holiday booking platform.
Nice to see more companies making it possible to #PayWithLitecoin. #LitecoinFam: where would you go on your first LTC vacation?⚡️🏝️ https://t.co/GxvQY8a8pB
Travala currently manages bookings for over 550,000 hotels in 210 countries, offering payment services in 47 cryptocurrencies , as well as PayPal and its own AVA token .
The Litecoin Foundation continues with its list dedicated to new partnerships with platforms that accept LTC, using the hashtag #PayWithLitecoin .
The list, which includes Glory Kickboxing , Bob Moore Subaru , Crypto Whale Clothing , Cheap Air , eGifter , HTC Exodus , SurfAir , suggests that litecoin is being introduced as a method of payment in different sectors, increasing both awareness and mass adoption of the crypto.
In fact, litecoin (LTC) has been included in the online shop of Gloryshop.com for the purchase of merchandise of the kickboxing team , in the automotive sector for the purchase of Subaru, in the world of travel booking on websites such as Cheap Air and Surf Air, in the world of gift cards and on the first blockchain phone dedicated to decentralised apps .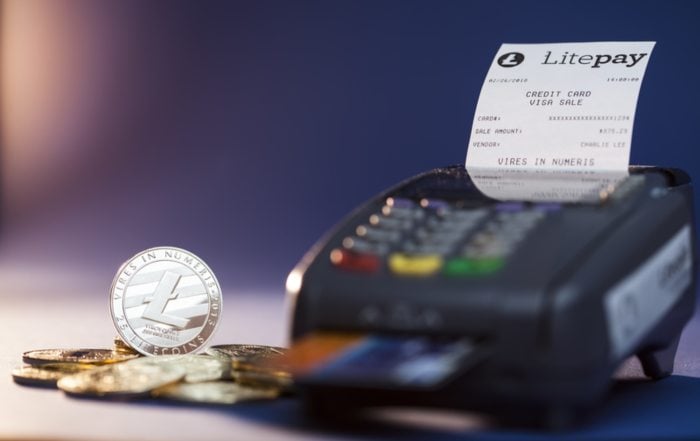 This strategy of sponsorship and collaboration is an excellent opportunity for litecoin, but also for other cryptocurrencies, to reach and tap into more and more new market niches outside the usual crypto scenario.

Lastly, the most recent Travala partner in charge of managing online hotel and travel bookings is also a blockchain-powered project , which has had its own ICO phase and the issuance of its own AVA token and which continues its crowdfunding project on the crowdcube platform.

Categories: